Watch the Baby Baby Baby video below in all its glory and check out the lyrics section if you like to learn the words or just want to sing along.
Tell us if you like it by leaving a comment below and please remember to show your support by sharing it with your family and friends and purchasing Make The Girl Dance's music.
Lyrics to Baby Baby Baby by Make The Girl Dance

baby baby baby .....

je veux des plans sur la commode
j'veux Tellier sur mon ipod
je veux l'amex black de ta mere
je veux la voiture de ton pere
j'veux sortir avec tes potes
j'mettrais ma plus belle culotte
j'veux une session un peu hot
j'veux bien qu'tu r'gardes mais pas qu'tu p'lote

baby baby baby ....

j'veux etre dans l'top de justice
la main d' Gaspar sur ma cuisse
je veux compter même sans les doigts
je veux les tiens au bon endroit
je veux pas prendre les escaliers
tien c'est parfait, tu vas m'porter
je veux que moi sur les photos
et j'veux poser pour Saint Lau
je veux des enfants surdoués
et j'veux qu'mon chien soit diplomé
je veux ta tête sur un plateau
je veux pas d' cake, j'veux de la coke
je veux sauter d'une grande échelle
je veux des glaces choco vanille
je veux tes boules à la myrtille


je veux danser comme Vanessa
j'veux voir son mec à Ibiza
je veux dormir quand tu te réveilles
et j'veux l'même T-shirt que Yelle
j'veux rentrer dans tous mes Jeans
et j'veux qu'tu rentres avec ta prime
j'veux des glacons dans mon verre
faire une souflette à  ta grand-mère
j'ai vu ton ex, tu sais la sotte
dis lui qu'j'ai retrouvé ses bottes
j'veux pas noyau dans ma cerise
j'veux qu'tu redresse la tour de Pise
j'veux jouir dans une 2 chevauxx
et je vais l'faire derrière ton dos
Featured Artist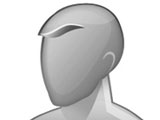 The music video for Make The Girl Dance's single Baby Baby Baby has already been viewed 10,470 times since it was posted on Friday, November 20, 2009. The video belongs to the music genre of Dance.
Top 10 Dance Music Videos
Most Popular Dance Artists