Watch the Money Round Here video below in all its glory and check out the lyrics section if you like to learn the words or just want to sing along.
Tell us if you like it by leaving a comment below and please remember to show your support by sharing it with your family and friends and purchasing C-Ride's music.
Lyrics to Money Round Here by C-Ride ft. T-Pain

Back off
We gon - we, we gon put the recession on hold tonight homie - feel me
Heyyyy
Everytime I hit the club (club)
Everybody know
I pull up in the chevy with the suicide doors an
Shawty diggin me coz she know who i are like
Take out all this money and slam in on the bar like
Gimme that cup (cup)
Pour out Nouveau and
I'm not leavin' here so don't turn the lights on and
Hit the v.i.p. everytime i come through
Get the grass shawty and show'em what they dooo
****a we get money round here
Heyyyy - the gang gettin' funny round here
Heyyyy - ****a we gettin' money round here
Heyyyy - ****a we gettin' money round here


Hold up - wait, you know I gotta have it
Model after model, I'm a bad chick magnet
She see them suicides sittin' outside
Chevrolet flyin' we dodgin' power lines
Talk to'em, paint wet see it drip off
An baby you can kiss it you don't need lip gloss
She just another tryin' to ride on
Featured Artist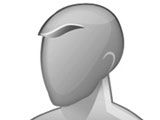 The music video for C-Ride's single Money Round Here ft. T-Pain has already been viewed 12,397 times since it was posted on Saturday, September 19, 2009. The video belongs to the music genre of Hip-Hop.
Top 10 Hip-Hop Music Videos
Most Popular Hip-Hop Artists