Watch the No Games video below in all its glory and check out the lyrics section if you like to learn the words or just want to sing along.
Tell us if you like it by leaving a comment below and please remember to show your support by sharing it with your family and friends and purchasing Serani's music.
Lyrics to No Games by Serani

Ohhh..... Girl I love you
Ohhh..... Aaaaaa.... ohhh
Its its its serani
Just in case you never know
Just in case you never know oh oh
Aaaa ohhh

CHORUS
Love you girl
Do you feel the same
I doh wanna play... gaaaames
No gaaaaames.. ohhh
Youre the only that can out my flame
Baby just play it straight straaaaight
No games...ohhh

Weve been together 6 months now (The most perfect days)
You pushed for us to exchange vows (Baby changed my ways)
I gave my life over to you
And you turned around
After all that weve been through
I was your rebound

HOOK
Girl i want you (all time)
Ill forever love you (youre mine)
Im not mad even though im sad... (cause you)
Should give me one more chance

CHORUS

Is this the life you really want (constant delusion)
Your time with me was very Fun (theres no illusion)
But i dont know you anymore
When you walked outside that door
You left your rep yea

HOOK

CHORUS (x2)
Featured Artist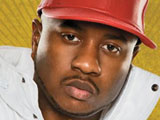 The music video for Serani's single No Games has already been viewed 24,899 times since it was posted on Wednesday, March 11, 2009. The video belongs to the music genre of Reggae.
Top 10 Reggae Music Videos
Most Popular Reggae Artists