Watch the Yonce video below in all its glory and check out the lyrics section if you like to learn the words or just want to sing along.
Tell us if you like it by leaving a comment below and please remember to show your support by sharing it with your family and friends and purchasing Beyonce's music.
Lyrics to Yonce by Beyonce

[Verse 1]
See me up in the club with 50 of them girls
Posted in the back, got my things and my grill
Brooklyn brim with my eyes sitting low
Every boy in here with me got that smoke
Every girl in here got to look me up and down
All on Instagram, cake by the pound
Circulate the image every time I come around
G's up tell me how I'm looking babe

[Breakdown]
Boy this all for you just walk my way
Just tell me how it's looking babe (x2)
I do this all for you baby just take aim
Just tell me how it's looking babe (x2)
How it's looking, how it's looking babe

[Verse 2]
Drop the bass mane, the bass get lower
Radio say "speed it up", I just go slow
High like treble, pumping on the mids
Ya man ain't never seen a booty like this
And why you think ya keep my name rolling off your tongue
'Cus when he wanna smash I'll just write another one
I sneezed on the beat and the beat got sicker
Yoncé all on his mouth like liquor (x8)
Featured Artist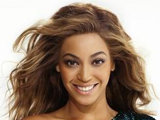 The music video for Beyonce's single Yonce (starring Joan Smalls, Chanel Iman & Jourdan Dunn) has already been viewed 30,601 times since it was posted on Friday, December 13, 2013. The video belongs to the music genre of Hip-Hop.
Top 10 Hip-Hop Music Videos
Most Popular Hip-Hop Artists