Watch the Torn Apart video below in all its glory and check out the lyrics section if you like to learn the words or just want to sing along.
Tell us if you like it by leaving a comment below and please remember to show your support by sharing it with your family and friends and purchasing Snoop Lion's music.
Lyrics to Torn Apart by Snoop Lion ft. Rita Ora

[Verse 1: Rita Ora]
I heard him speak but then I saw his face
I knew he was the one because I dreamt this day
I was such a beginner on this thing called love
And now he's going away and now I'm torn apart, so torn apart

[Hook]
You're one of them (hey)
You see me sweat (hey)
You pullin' triggers let you sweat another day (hey)
Say goodbye to the one that got away

[Verse 2: Snoop Lion]
Her lips were the very first thing that I saw
She flew like an angel and that made me want her more (want her more)
My reputation says I'm there for love
And now she's going away and now I'm so torn apart
So torn apart

[Hook]

[Verse 3: Snoop Lion & Rita Ora]
Never let you get away
Shouldn'ta let you got away
Get away, got a way
Gotta find another way
Never let 'em get away
Gotta find a way to stay
Never let 'em get away
Never let 'em get away

You never let her go
You never let her go
It feels right

You see me?
You hear me? (Yep)
Hey

[Hook]
Featured Artist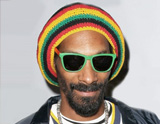 The music video for Snoop Lion's single Torn Apart ft. Rita Ora has already been viewed 13,049 times since it was posted on Monday, July 1, 2013. The video belongs to the music genre of Reggae.
Top 10 Reggae Music Videos
Most Popular Reggae Artists