Watch the Stay Schemin' video below in all its glory and check out the lyrics section if you like to learn the words or just want to sing along.
Tell us if you like it by leaving a comment below and please remember to show your support by sharing it with your family and friends and purchasing Brianna Perry's music.
Lyrics to Stay Schemin' by Brianna Perry

I see I said
Jealousy I said … got the whole industry
Mad at me I said
Grinded all summer just to get that new whip
Rose after rose just to take like two sip
Snakes out this garden better watch your two lips
Better be taking notes cause ****ers ain't leaving no blueprints
Aa I see them but I don't cause when I underline my lack of time
Making money for them I won't ,I posses everything they lack
Presidential Cadillac's riding in that black
I mean that's basic but that's fresh six inch louis heel covered in that net …
Know that when you know checks we playing the whole deck we boughten the whole dock
Let's take a shot this one is for my ex I made you who you are
And made it harder for who is next confess stress progress
Been around the world getting nauseous …got me bidding on the boats at the auctions ..
When a circle man who is gonna stop my offense .broke bum can't even afford to forfeit and I'm a bad kit check my pawprint…you wasn't with me shooting in the gym you wasn't with me wildin with the pen
Cold world you even got to watch your kin stay scheming on the top of gossip
They always said I would bossip when I blossom I ain't gotta instagram the bottoms
If I got them living for these picture and the lies they be painting
I don't believe them I need bank statements I hear them hating but I need to see faces
Poe boy face off new faces dinner date dining with greatness
I ride for my ****ers dog
I ride for my ****er
best life for my ****ers dog
ride for my ****as dawg, I ride for my ****as
I slide for my ****as dawg, I ride for my ****as dawg
Stay schemin'
****as tryna get at me (dawg)
I ride for my ****as
Stay schemin'
****as tryna get at me (dawg)
I ride for my ****as
It bothers me when the Gods get to acting like the broads
Guess every team doesn't come complete with ****as like ours
Thats why I see no need to compete with ****as like y'all
Featured Artist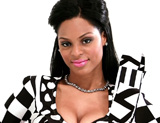 The music video for Brianna Perry's single Stay Schemin' has already been viewed 7,104 times since it was posted on Friday, February 10, 2012. The video belongs to the music genre of Hip-Hop.
Top 10 Hip-Hop Music Videos
Most Popular Hip-Hop Artists