Watch the Better Half Of Me video below in all its glory and check out the lyrics section if you like to learn the words or just want to sing along.
Tell us if you like it by leaving a comment below and please remember to show your support by sharing it with your family and friends and purchasing Dash Berlin's music.
Lyrics to Better Half Of Me by Dash Berlin ft. Jonathan Mendelsohn

Broken promises that are like road kill
They're on the side of the street
Concrete casualties of love
Chewed up and spit out
Raise high then drop down and now
I don't know what's left of me

And I collect myself
And crawl through the shadows
Reach out my hand to the sky and shout out
I'll never make these same mistakes again
Cause someone out there holds the key to my heart
And do everything to tear it apart
By never allowing myself to let you in

When all I want is for you to see
The side that I don't show to anyone
In fear that they may turn and run
Alone and incomplete
No more tears to cry
No more blood to bleed

I'll fall forever endlessly
When you should be the ground beneath my feet
The better half of me
Featured Artist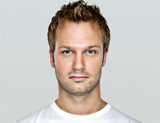 The music video for Dash Berlin's single Better Half Of Me ft. Jonathan Mendelsohn has already been viewed 4,359 times since it was posted on Saturday, July 23, 2011. The video belongs to the music genre of Dance.
Top 10 Dance Music Videos
Most Popular Dance Artists