Watch the Girl Like You video below in all its glory and check out the lyrics section if you like to learn the words or just want to sing along.
Tell us if you like it by leaving a comment below and please remember to show your support by sharing it with your family and friends and purchasing Verse Simmonds' music.
Lyrics to Girl Like You by Verse Simmonds ft. Stuey Rock

I met a chick that I try to get a hand on
.. introduce me to your friends
I got a bottle whatever you wanna drink
Put me on a pocket baby let me in
Girl you know I get the stacks on ****
.. I know you're here
I know what you want
I hear you screaming out
Money make it come

Chorus

The way you're shaking that on the floor
.. little dope
I know you are making money ..
Shorty I just wanna see you get low
I met a lot of girls
I've been around the world
I ain't never met a girl like you
With a face so pretty
And a botoy .. biggy
I ain't never met a girl like you
Gotta get in the trunk make it ..
Got a couple .. what you want
Drop it like it's hot
Baby burn it on the floor
Drop it real fast
Then pick it up slow

She's a 5 baby you are a 10
.. in the air show me what it is
So fine I wanna take you where I live
Break it down down
Beak it down down
You got it right cut the play
Get the chick .. girls upset
Take a .. and last long
Never holler if the cash wrong

Chorus
Featured Artist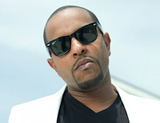 The music video for Verse Simmonds' single Girl Like You ft. Stuey Rock has already been viewed 8,124 times since it was posted on Wednesday, April 20, 2011. The video belongs to the music genre of Hip-Hop.
Top 10 Hip-Hop Music Videos
Most Popular Hip-Hop Artists