Watch the Do You Think Of Me? video below in all its glory and check out the lyrics section if you like to learn the words or just want to sing along.
Tell us if you like it by leaving a comment below and please remember to show your support by sharing it with your family and friends and purchasing Daisy Mallory's music.
Lyrics to Do You Think Of Me? by Daisy Mallory

You talk but I don't know what I should believe
What you say it's different than what I see you do
Is it all for show
Before you leave just let me know

Chorus:
Am I all that you want
Am I all that you need
When you think of love
Do you think of me
When you hold my hand do you feel complete
Like you have everything
Do you smile when the phone rings
Do I make your heart skip a beat
When you think of love
Do you think of me

Time flies by faster than you think
It's just you and me tonight
And we don't have time to blink, yeah don't look away
I have all that I want and I need to know if you feel the same

Chorus:

Oh, or is it all for show

Chorus
Featured Artist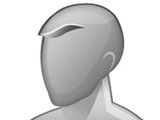 The music video for Daisy Mallory's single Do You Think Of Me? has already been viewed 8,728 times since it was posted on Wednesday, July 21, 2010. The video belongs to the music genre of Country.
Top 10 Country Music Videos
Most Popular Country Artists