Watch the Some People video below in all its glory and check out the lyrics section if you like to learn the words or just want to sing along.
Tell us if you like it by leaving a comment below and please remember to show your support by sharing it with your family and friends and purchasing LeAnn Rimes' music.
Lyrics to Some People by LeAnn Rimes

Isn't it a gamble
Layin' your heart out on the floor
Nothin' short of a miracle
When you find the one you're looking for
It's another kind of trouble trying to hang on to who you are
When all you wanna do is lose yourself in someone else's arms
Isn't it a wonder (that) we got this far

Some people aren't lucky like us
Some people they just give up
When the hard times fall
The thrill of it all is gone
Leaves you in a cloud of dust
It's sad to think that some won't find it
And others won't recognize it even when it comes
We're all at the mercy of the will of love
Some people yeah
Some people aren't lucky like us

Two lonely souls that just stumbled into fate
Look how much we've been given babe
In spite of all of our mistakes
And I will never forget I've been blessed with the gift of lovin' you
And when the going aint easy babe
A little faith will pull us through
Thank God we have eachother we can hang onto

[repeat chorus]

[Bridge]
To have someone you can laugh with
Someone you can cry with
Tell all your secrets to
To have someone who won't judge you
Someone who just loves you
No matter what, they stand beside you

[repeat chorus]
Featured Artist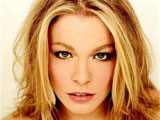 The music video for LeAnn Rimes' single Some People has already been viewed 13,342 times since it was posted on Sunday, August 20, 2006. The video belongs to the music genre of Country.
Top 10 Country Music Videos
Most Popular Country Artists