Watch the Sigue Sin Mi video below in all its glory and check out the lyrics section if you like to learn the words or just want to sing along.
Tell us if you like it by leaving a comment below and please remember to show your support by sharing it with your family and friends and purchasing Myriam Hernandez's music.
Lyrics to Sigue Sin Mi by Myriam Hernandez ft. Marco Antonio Solis

Perdoname
mi gran error de querer detenerte
pero sufro al verte
se que no eres feliz.

Olvidame y sin rencor
yo deseo que Dios te bendiga
que el amor y la suerte te sigan
donde tu estés.

Sigue sin mi
pues mi mundo no es tan hermoso y tu ya lo ves
tu no tienes la culpa que todo me salga al revés
de luchar sin lograr ahora si
se han cansado mis pies.

Sigue sin mi
desde aquí pediré que en tu vida te vaya mejor
ya conmigo sufriste ya solo mereces amor
mientras tanto yo aquí
llorare mi error.
Featured Artist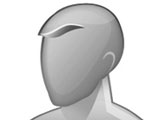 The music video for Myriam Hernandez's single Sigue Sin Mi ft. Marco Antonio Solis has already been viewed 9,922 times since it was posted on Wednesday, April 13, 2011. The video belongs to the music genre of Latin.
Top 10 Latin Music Videos
Most Popular Latin Artists