Watch the Me Rio De Ti video below in all its glory and check out the lyrics section if you like to learn the words or just want to sing along.
Tell us if you like it by leaving a comment below and please remember to show your support by sharing it with your family and friends and purchasing Gloria Trevi's music.
Lyrics to Me Rio De Ti by Gloria Trevi

Tu piensas que yo me muero sin ti
Que desde que huiste
La paso llorando sin fin

Y crees que no
No podré seguir
Que estoy deprimida
Desde tu partida

CORO:
Y yo la paso bailando
Cantando,logrando tanto, sin ti
Y tu estas imaginando
Que paso mis noches en vela
Muriendo por ti
Y yo la paso bailando
Amando mi libertad ya sin ti
Y cuando recuerdo
Tu nombre y tus besos
Me río de ti

Te aviso que yo soy mejor así
Que cuando te fuiste
Perdiste lo único bueno de ti.

Que nadie te dio o o o
Lo que yo te di
Y ahora tu vida
Ha quedado vacía sin mi

CORO…

Y juras que soy tan infelíz
Que sólo tus manos llenaban mi espacio
Que no encontraría a nadie más para mi
jajajaja

CORO… 2 veces
Featured Artist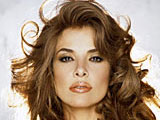 The music video for Gloria Trevi's single Me Rio De Ti has already been viewed 25,990 times since it was posted on Friday, January 28, 2011. The video belongs to the music genre of Latin.
Top 10 Latin Music Videos
Most Popular Latin Artists