Watch the Eternal Refuge video below in all its glory and check out the lyrics section if you like to learn the words or just want to sing along.
Tell us if you like it by leaving a comment below and please remember to show your support by sharing it with your family and friends and purchasing Whitechapel's music.
Lyrics to Eternal Refuge by Whitechapel

My eyes are slowly dilating pure white
Skin stretched as if about to tear
There's a wretched stench of rotting limbs
Erect I am from this smell
Pain, please end the pain
I submit to whoever is causing this pain
In a sense I enjoy the agony
Subconsciously I am aroused
By now I should be ****ing dead
But these sacred grounds I still tread
Never underestimate immortality
My memory is slowly wallowing back
I have the power of possession in my hands
Becoming stronger every step that I take
I will destroy what has done this to me
Human scum will abide by my words
This planet is doomed
Pray for a savior to liberate your kind
Beg for peace
It will expire
I am here
To seal your ****ing fate
Scum of the earth
You're all a ****ing waste of life
No heretic will stop what is invincible
How could I thank you for your time
My name will forever live inside those who appreciate
The absence of light and suffering
I assure everything isn't what it seems to be
**** your faith
**** your kind
**** your ways
**** your world
Featured Artist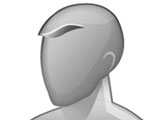 The music video for Whitechapel's single Eternal Refuge has already been viewed 4,419 times since it was posted on Saturday, June 20, 2009. The video belongs to the music genre of Metal.
Top 10 Metal Music Videos
Most Popular Metal Artists