Watch the This Is Exile video below in all its glory and check out the lyrics section if you like to learn the words or just want to sing along.
Tell us if you like it by leaving a comment below and please remember to show your support by sharing it with your family and friends and purchasing Whitechapel's music.
Lyrics to This Is Exile by Whitechapel

This world is ours and we won't stand still
Infinitude sets thy vision toward the deep
Civilization will fall by the hand of all disease
Banished of all life and awoken from the grave
Eternal light will now be washed away
Desecration proclamation
How it feels to be demoralized
The life you live is now rotten and cold
This is exile
We are the walking scum
This is exile
You are the sacrifice
And it was said
Blasphemy will now stand
They walk the earth
This is exile
This world is ours and we will not stand still
This world is ours and we will not stand still
The dead will never rest
Vociferating hypocrites shall whisper every last word
And they will not be heard
Our death shall reign and our purpose exhort
False hope and lies we all glorify
This world is ours and you're totally ****ing dead
Featured Artist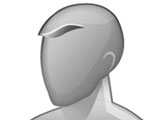 The music video for Whitechapel's single This Is Exile has already been viewed 5,312 times since it was posted on Monday, February 9, 2009. The video belongs to the music genre of Metal.
Top 10 Metal Music Videos
Most Popular Metal Artists