Watch the Imma Star video below in all its glory and check out the lyrics section if you like to learn the words or just want to sing along.
Tell us if you like it by leaving a comment below and please remember to show your support by sharing it with your family and friends and purchasing Ice Berg's music.
Lyrics to Imma Star by Ice Berg

Hey!(hey)...hey!(hey)...hey!(hey)
Hold up!

Verse 1:
I'm setting up some action on the iPhone
She a headache to her man but yeah she my shone
Ima ride this bitch until the tires gone
And have that bitch screaming like a new Plies song
Hey, I'm no longer banned out of take one
my lil homie on them zans and me I stay blunted
oh shit Berg back ****ing with them beans
when that ****a sticken you might see em riding through the beans
****a i'm in the same section as the killers is
You play with me you might just get your whole banana split
And i ain't gotta get dirty ****a you got a price ****a
My outfit worth more than your life ****a

Hook:
Imma star make a wish
Nine times i could ten i could take ya bitch
A ****a full I'm bout to take a shit
All you haters get you cameras out and take a pic
Light show my ice bright as hell
i got a watch but the time i can barely tell
Imma star ****a make a wish
nine times out of ten i could take you bitch

Verse 2:
just do your homework
and ask about me fool
and they'll tell you how these young ****as round me goon
And go ask them bitches how we do em
I dribble for a lil bit than pass em ...alley hoop
Fast lane I'm getting brain in a Audi coupe
holding the 30 thousand dollars watch out the roof
living life that's what the **** is called
and i ain't caring bout what them haters say ****a **** em all
They come too close they better duck and dodge
These rounds that i'm sending man this ruger aint' ****ing off
Steady thuggin like i'm above the law a couple jews or retainers so i'm guarantee the charge
or I might go and grab the stick and hit up your block
just to make sure my damn aim is up to par
last year they said i was suppose to get indicted
but instead i'm getting head on a ****ing island

[Hook:]
Featured Artist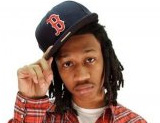 The music video for Ice Berg's single Imma Star has already been viewed 6,217 times since it was posted on Tuesday, November 15, 2011. The video belongs to the music genre of Hip-Hop.
Top 10 Hip-Hop Music Videos
Most Popular Hip-Hop Artists