Watch the Champion video below in all its glory and check out the lyrics section if you like to learn the words or just want to sing along.
Tell us if you like it by leaving a comment below and please remember to show your support by sharing it with your family and friends and purchasing 2:Eleven's music.
Lyrics to Champion by 2:Eleven

Make the ****ers wanna copy us
We ain't like the rest og them
Baby ain't it obvious
Proudly be the...
Let me tell them I'm the shit
None of them show up
To the audience
Holler in the mother ****er
Make him call the fire men
I stack it up and go...
For the ****ers less confident
Like I said it ain't gonna stoppin' us
All I do is make hits
Part of you don't know how to miss
I'm ****ing...
The city champion
Show you ****ers know how to win

Bring them back
Make them die for it
We mean to get high again
Bought the gift fly again
Show me how they look like
Tell me their blood type

Chorus
I wake up to get lied
Cause I'm a champion
To my brain
Cause I'm a champion
Got a lot of gold on my chain
Cause I'm a champion
We ain't like them whores
We're counting
Big money (repeats)

Right black attitude
Feeling like the best at all
All I do is win
Never... out
So I'm also on my...
I bring money to the table
May sound... detergent to a label
I still got the blood and
I ain't talking but a cable
All these rappers
Ain't nothing but a hey-ho
Be champion
Welcome to the late show
The most just to make ****ers hate more
Every day I make...
Every day I get paid
With the flow
Another homicide
You keep up about affiliation
Never had an alibi
Big money
Type of shit you ****ers fantasies
Enough is never
Never satisfied

Chorus

Hall of fame...
****ers know I bought a whore
Bitchin' me a **** I'm...
I ain't talking about her homework
Got rocks in the chain
You can sell it ****er
It's probably why you're girl just...
I'm sticking to the PIMP called:
We love whores
Have some boy like the homey...
From that old black Gucci
Always fresh so you know I sty fly
I never gonna land it's like I'm living in the sky
G5 now high like them better when they...
My girl got a girl and I ain't even go why
I make money when I'm sleeping
I wake up on a crime calling up these ****ers...

Chorus
Featured Artist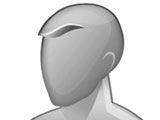 The music video for 2:Eleven's single Champion has already been viewed 3,975 times since it was posted on Wednesday, April 20, 2011. The video belongs to the music genre of Hip-Hop.
Top 10 Hip-Hop Music Videos
Most Popular Hip-Hop Artists